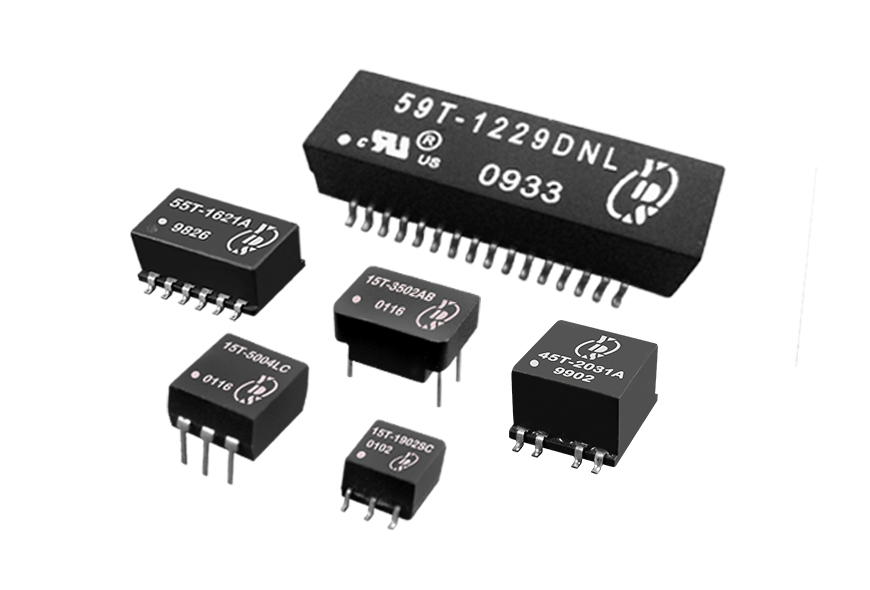 Telecom Products
Digital communication application components
The transformers are designed for telecom and lan transformer, and can be used in ISDN, T1/E1/CEPT, T3/DS3/E3/STS-1 and home networking, isolation can protect components by non-normal high pressure damage, matching the coupling of peripheral circuits and reduce noise.
---
Yuan Dean provides the telecom and lan transformers including Telecom Transformers, Pulse Transformers, SMT Transformers, Transformers for PoE, Switching, Audio, ADSL/ISDN Line, and more.
The telecom transformer series are 100% tested in 1500Vrms isolation and 3000Vrms reinforced insulation per BABT EN41003/EN60950.
Electrical specifications pass the test equipment, to ensure a stable and good quality. For special specifications, YDS can also provide customized design, manufacturing services for customers, to satisfy customer and achieve the best effectiveness.
Telecom Products Supplier | YDS
Located in Taiwan, YUAN DEAN SCIENTIFIC CO., LTD., since 1990, is a Telecom Products manufacturer in electronic component industry. Main product, including DC/DC converter, AC/DC converter, RJ45 with magnetics, 10/100/1G/2.5G/10G Base-T Lan filter, Delay Lines, all kinds of Transformer, Inductor, LED Driver/Lighting products and Power bank.
ISO 9001 & ISO 14001, IATF16949 certified power converter, high frequency transformer, magnetic component with reliable EMC and EMI / EMS / EDS lab tests. Power converter solutions for medical, railway, POE, etc.
YDS has been offering customers high-quality power converter, transformer, magnetic component, both with advanced technology and 25 years of experience, YDS ensures each customer's demands are met.